I was asked the other day to give a friend a book recommendation for her 7 year old grand daughter. So I spent a minute hunting for what I thought would be a great series per her request. I came up with the following:
- American Girl's Collection 7+ (I love these because they teach history)
(There are many girls and a series about each American girl.)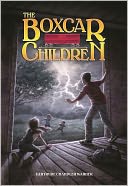 - The Boxcar Children Series 7+ (classic)
- Cam Jansen (Mysteries) 8+
- Sister's Grimm by Michael Buckley - fractured fun fairy tales, by Michael Buckley (very popular, but for older kids 8+ or older)
- A-Z Mysteries 7+
- Mrs. Piggle Wiggle 6+ (Shayla loved these, easy but funny)
- Ramona series... (classics)
- Classic Starters: abridged classic stories in short easy chapter form with pictures 8+
- Magic Tree House by Mary Pope Osborn 6-8+
-
Judy Moody Series by Megan McDonald ages 6-12
- Diary of a Wimpy Kid by Jeff Kinney
- 39 Clues (by various mystery authors)
- Junie B. Jones Series by Barbara Park 6+ (easier)
-
- Goose Girl Series (Shannon Hale 10+)
Ivy and
Bean Series...
by Annie Barr
ow
and for the younger audience...
Little glamourpuss Fancy Nancy charms little girls with her unerring sense of style!